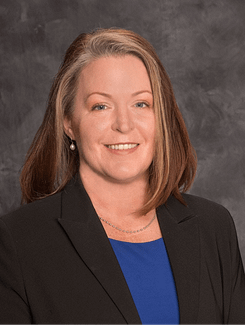 Jesse Quick, Director of Western Cloud Programs at C2S Consulting Group, leads the development and contract execution of cloud contracts in the Western Region of the United States. She aligns C2SCG's western business strategies and seeks out opportunities to solve our customer's most pressing cloud computing challenges within the region. She is responsible for overseeing defense and intelligence-related offerings and programs, from the unclassified to the top-secret domains. To accomplish this, Ms. Quick works closely with C2SCG's customers to ensure their needs are met from a personnel and security perspective, particularly as it relates to cloud programs.
Prior to joining C2S Consulting Group, Ms. Quick served as an information technology, contracting, and senior systems engineering subject matter expert and manager for the National Reconnaissance Office's Communications Division and Acquisition and Execution Division. She is a seasoned technology industry leader with more than 20 years of experience leveraging advanced Information Technology Infrastructure Library framework and methodology, lean process improvement, strategic thinking, and executive program management skills to build successful teams within the Secret to TS/SCI classified spaces. She is a strategically focused, solutions-driven leader who balances innovation with business feasibility and needs.
Ms. Quick is also an Air Force veteran, who worked in communications and intelligence at various locations across the globe in service to Air Force Space Command, Air Mobility Command, NATO, and USAFE. She holds a BS in Management and an MBA, and is completing a Doctorate of Management with an emphasis in Organizational Leadership.