March 2, 2020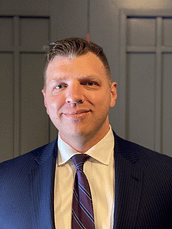 Herndon, VA — Kevin Smith has been named Vice President of Herndon-based C2S Consulting Group (C2SCG), a leader in providing exceptional cloud computing and migration services. Kevin had previously served as C2SCG's director of cloud products and services since June 2019.
As Vice President, Kevin will lead the development and execution of C2SCG's business strategy and align its unique capabilities to solve customers' most pressing challenges, driving expansion and industry engagement for the organization.
"Kevin has shown vision and leadership in helping to grow C2SCG," said Brandee Daly, CEO and founder. "He brings a depth of understanding of the information technology sector and endless energy to this position."
Kevin offers more than 15 years of experience in the intelligence technology consulting arena. In addition to his tenure with C2SCG, Kevin was client director at Gartner, in the Federal and defense sectors, leading teams in support of Air Force clients. Prior to that, Kevin was Sr. IT Program Manager at Booz Allen Hamilton for an Intelligence Community Information Technology Enterprise (IC ITE) service provider, referred to as the Intelligence Community Network (ICN). The ICN was architected and built to be the most robust, resilient, and secure network ever developed.
Kevin is a U.S. Navy veteran who worked operations and intelligence missions. He graduated from Columbia College with a B.S. in Criminal Justice/Police Science.