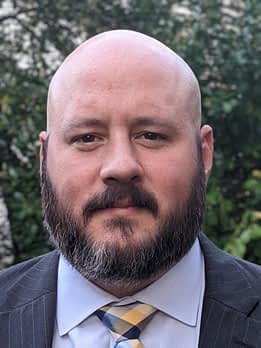 As Technical Director at C2S Consulting Group, Wesley Hall is the lead for the technical direction of multiple projects for C2SCG and drives mission success for several customers within the Intelligence Community during their cloud migration journey.  Wes brings over twenty years of System Administration, System and Cloud Architecture, Technical management and Leadership to C2S Consulting Group. As a career long member of the Intelligence Community, Wes strives to consistently deliver top tier technical expertise to programs that directly impact the security of the nation.
Before joining C2S Consulting Group, Wes held technical leadership positions with Raytheon and CACI, where he provided implementation guidance and engineering support to national defense and cloud migration missions. While at Raytheon, he was one of the lead engineers of a successful migration of an legacy on-premise R&D system to an updated, cloud based environment. Wes was recognized at Raytheon for his contributions to the success of this migration. While with CACI, Wes provided dedicated support to Intelligence systems that were deployed in support of force protection and national security missions.
He is also a proud Army Veteran who served multiple deployments with the 82nd Airborne Division in support of Operation Iraqi Freedom.